It would be great to travel the world and share your experiences with others. That's exactly what many globetrotters have thought and started their own blog. Thus, daily and online, a travel blog allows them to report on their experiences and share important information with other travelers on a subject they are passionate about.
Do you want to create your own travel blog? Here are the key steps for you to create your own travel blog and start sharing your passion with a community.
Find a domain and a name for your blog!
Find the perfect name for your travel blog
Do you already have an idea of what your blog should be called? When it comes to your blog's name, there are a few things you should keep in mind so that you can remain flexible in the direction of your blog in the future.
Keep in mind that we like to change. In fact, if you want to start a special travel blog for low budgeters and you are so successful in three years that you are in four or five star hotels instead, then the blog and its original name is no longer for you.
If you want to keep all the theming possibilities open, then it's a good idea to create your own personal blog. For example "StephanieVoyage.com". You can then rename and change the direction of your blog at any time. However, you should not do this too often, otherwise you will lose credibility in your editorial line.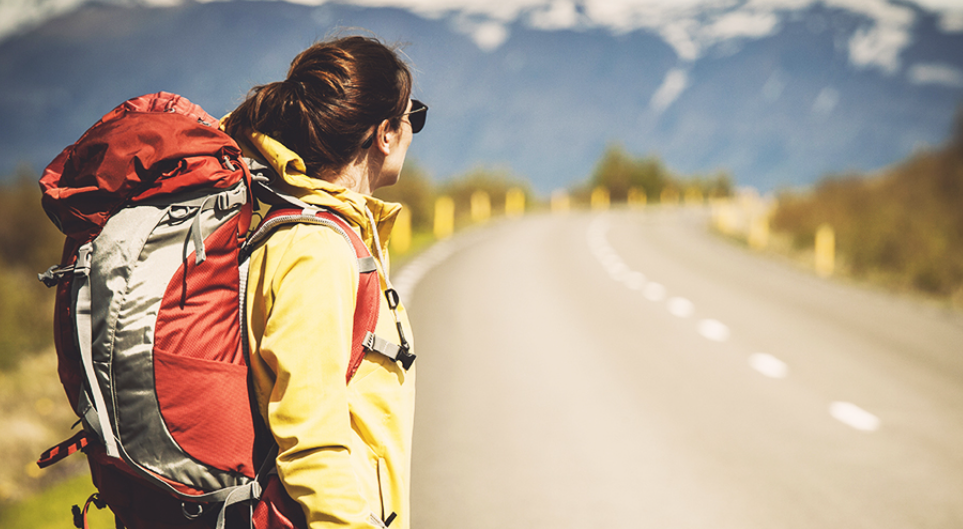 Choose your domain
When you have decided on your blog name, look at what domain you want.
Before you buy your domain, you should check if the name is available anywhere on the Internet. Is it already used on Facebook? Twitter? Instagram?
To save you a lot of work, there is a tool called KnowEm.com. Just enter the name you want here and different pages will be checked to see if your username is still available. It's important that you have the same name everywhere, otherwise it will be confusing for your readers and fans later on when they have to find you on different platforms.
Choosing a web host
This is the first time you need to raise money and invest in your blog. You can blog for free on Blogspot or WordPress.com.
However, after a few months, you may want to switch to your own host. You will then have to make some technical modifications.
Register your domain
Once you have decided on a hosting plan on WordPress for example, it is time to choose your domain as well. Ideally, you already know in advance what domain this will be and if it is still available.
The best thing to do is to see if your domain with the extension .fr and .com is available. If not, you can always opt for the .net extension or be a little more creative.
Configure your travel blog
Now you need to properly configure your WordPress installation so that your blog works well and the way you want it to.
Install the most important plugins
In order for your WordPress installation to be secure and for your content to be well referenced and to get visitors, you will need to install plugins. Here are some interesting plugins.
1. SEO by Yoast
Helps you optimize your SEO and therefore your position on search engines.
2. Akismet
Prevents comment spam.
3. Google Analytics by Yoast
Helps you set up Google Analytics quickly and easily, so you know how much traffic you have on your site right from the start.
4. Pretty Link Lite
A great tool to make your most important affiliate links look great and manage them from one place. For example, if you often use an Amazon affiliate link, you should do it through Pretty Link which allows you to only have to change one link and not hundreds of links.
Make your travel blog look good
Free themes are not very beautiful or suitable for professional blogs and often look like bad quality.
So, you should look for a new and especially a better theme. You can use ThriveThemes or find some on Themeforest.net. There you will find a wide selection of modern and attractive themes for every niche!
When you have chosen a theme, purchased and downloaded it, you can download and activate it in the menu under "Design -> Themes -> Install -> Download theme".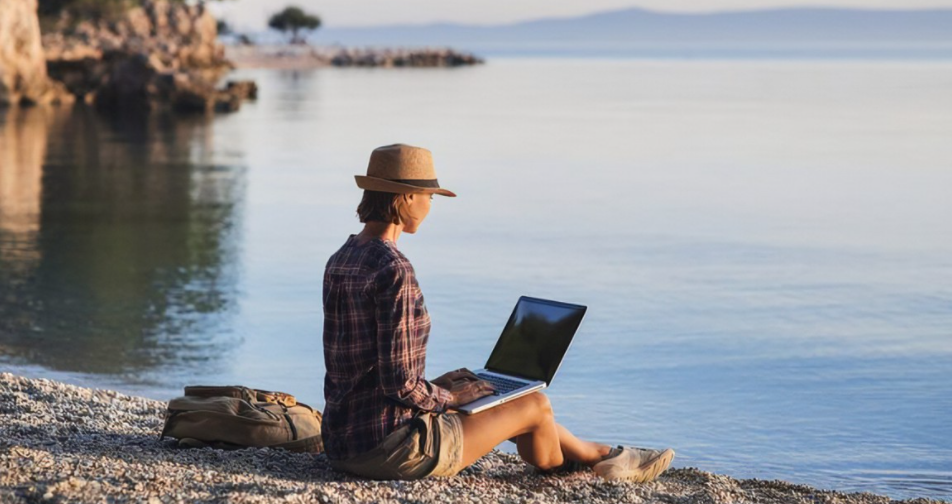 Start your travel blog!
Create content for your travel blog
Now you need to create your own logo, develop the design and of course start writing your articles.
The diversity of travel bloggers is just as colorful as the world. Some are looking for low-budget adventure, others prefer packages, cruises or trekking vacations… there is something for everyone! Once you as a blogger have found your niche and therefore a special target group, you can start your next vacation.
A little organization is usually necessary, especially before long trips. Where should you go? Backpack or suitcase? What is the best credit card to use when traveling? What equipment do you need? Many blogs have lists that are supposed to make it easier for readers to choose.
Make money with your travel blog
While you shouldn't start your travel blog with financial expectations, know that money can be made this way, but it also takes hard work and perseverance. And if you're not a convincing travel blogger, you won't succeed either. In the meantime, however, many bloggers are able to make a very good living from their website income and have been able to quit their traditional salaried job in exchange for a full-time blogging job.
As soon as the first content is available, you can market it. Of course, networking with other bloggers in your niche and working with companies later on is also very important.